Technical Problem Solving
Our fully trained engineers are able to assess your boat for onboard technical issues and will efficiently chart the best solution for your vessel.
We have experience with a wide range of engine electrics, electrical equipment and appliances.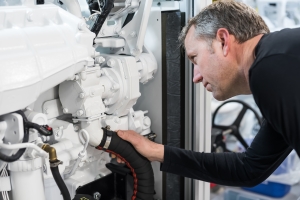 Maritime Internet
Install Starlink to achieve high-speed internet at sea. With speeds of up to 220Mbps, you can stream, work and video call with minimal interruption. Ensure you never miss an email or communication, anywhere in the world.
Starlink can support high data-consumption activities such as streaming and remote monitoring, with data plans offering terabytes of data every single month. Thanks to their LEO satellites, Starlink customers will receive the best in maritime internet connectivity, in any vessel they choose.

Marine Electronics
We can install a range of electronics, accessories and equipment from Raymarine, one of the leaders in marine electronics.
Recognisable on nearly any vessel, you can fit your boat with everything from satellite TV, to cameras, radar and more.
Talk to us about everything we can offer, or let us know what you want to install next.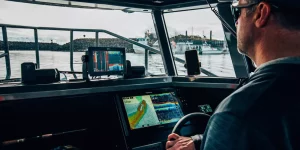 Sound Systems
We have a vast knowledge of the best and most current sound system solutions and offer a range of sound systems to fit the level of your needs.
Our engineers work to the highest standards and will test sound quality and electrical settings after install.
Specs include fully built in Bluetooth capabilities, sub-woofers, amplifiers, iPhone and iPod compatible systems, wireless remotes, DVD players and television screens.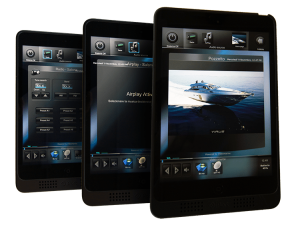 Lighting
We install and customize underwater lights for your yacht or Superyacht and can provide a wide variety of lighting options and styles.
We offer bespoke lighting options designed to add to the character and expression of your vessel.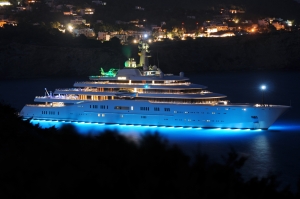 Installation
As well as installing Sound and Lighting equipment we have the capabilities to install the full range of navigation equipment, sensors, generators, inverters and batteries.
Marlin Marine aims to operate at highest industry standards and are Lloyds & MCA approved.